Lindsay Kiriakos, MD; Psychiatrist in Los Angeles

16055 Ventura Blvd, Suite 1020, Encino, CA 91436
Office: (310) 617-7549
E-mail: DrK@anxietymd.com
Fax: (310) 742-0449

Education

Stanford University, BA with Distinction, Psychology
Stanford University, BS with Distinction and Honors, Biology
University of Pennsylvania, Medical Doctorate

Post Doctoral Training

UCLA Neuropsychiatric Institute, Psychiatry

Licensure and Certification

Diplomate and Certified CBT Therapist, Academy of Cognitive and Behavioral Therapies
Cognitive Behavioral Therapy Certification, UCLA Neuropsychiatric Institute
Interpersonal Psychotherapy Certification, UCLA Neuropsychiatric Institute
California Medical License, Medical Board of California

Awards & Honors

U.S. Psychiatric and Mental Health Congress Fellowship
Graduate Psychiatry Award - University of Pennsylvania Medical School

Prior Academic & Administrative Appointments

UCLA Anxiety Disorders Clinic, Clinical Instructor
UCLA Interpersonal Psychotherapy Clinic, Clinical Instructor
Southern California Psychiatric Society, Elected Representative

Volunteer and Memberships

Stanford Alumni Association
Medical Reserve Corps of Los Angeles, Disaster Healthcare Volunteer

Publications

www.AnxietyMD.com, Published 2020

Anxiety Quest, Online CBT-Based Choose-Your-Own-Adventure Game, 2018

www.SocialAnxietyWebsite.com, Published 2013

Panic Disorder: How To Fight Back And Win
© Lindsay Kiriakos, M.D., DixiePress, 2006.
Click Here for a Free Copy of the Ebook Version

Address

Lindsay Kiriakos, MD
16055 Ventura Blvd, Suite 1020
Encino, California 91436

Brief Biography

Lindsay Kiriakos MD has wanted to be a psychiatrist since he was a child. This was influenced in a significant measure by his family members, many of whom work in the field.

After earning not one but two degrees during his undergraduate tenure at Stanford University, Dr. Kiriakos enrolled in medical school at the prestigious University of Pennsylvania. Shortly after medical school, Kiriakos started his Psychiatry Residency at the equally impressive University of California, Los Angeles (UCLA) Semel Neuropsychiatric Institute.

Dr. Kiriakos is now a proud psychiatrist with a private practice in his hometown of Los Angeles. As of June 2022, he has been a licensed physician for more than two decades. He specializes in treating individuals, especially men, who suffer from a variety of anxiety disorders. He's a firm believer in the efficacy of Cognitive Behavioral Therapy, a treatment that has long been shown to help with generalized anxiety disorder, panic disorder, obsessive compulsive disorder, social anxiety, and performance anxiety. He also emphasizes Assertiveness Training to help patients achieve more agency and satisfaction at work and home.

Dr. Kiriakos' most proud career accomplishments include treating over 2,000 patients with various anxiety problems and providing Cognitive Behavioral Therapy and Assertiveness training to over 1,000 people. He's also dedicated himself to being a source of useful information, having created psycho-educational websites like AnxietyMD.com, SocialAnxietyWebsite.com, and AnxietyQuest.com for that purpose.

Lindsay Kiriakos enjoys spending time with his wife and children, playing chess, and reading about history when he is not at work. He fosters and rescues dogs in his community through the Animal Advocates Alliance. He's also a Disaster Healthcare Volunteer with the Medical Reserve Corps of Los Angeles.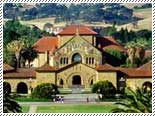 Stanford University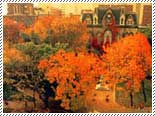 University of Pennsylvania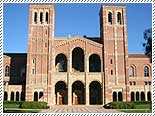 University of California, Los Angeles